Omnium explained (with gifs!)
om·ni·um
ˈämnēəm/
noun
CYCLING
a track cycling competition consisting of a number of contests of different types, both races and time trials.
The Omnium, a cornerstone of endurance track cycling, is a day-long race series consisting of four events: the scratch, elimination, tempo, and points race. This article is meant to reflect the new (2017) race format, mostly changed to confuse the hell out of everyone. The scratch race and points race are both separate events outside of the omnium, but the elimination and tempo race are usually just held inside of a "full" UCI omnium.
If you watch any kind of racing, or you have seen Talladega Nights, you can understand a scratch race. The first person across the line at the end of the race is the winner. Simple! As a spectator, you can watch for any possible breakaways (when a rider or riders have a gap on the field, and try to win on their own), but it usually ends up in a group sprint on the last lap. The lizard below is a great example of how to win a scratch race.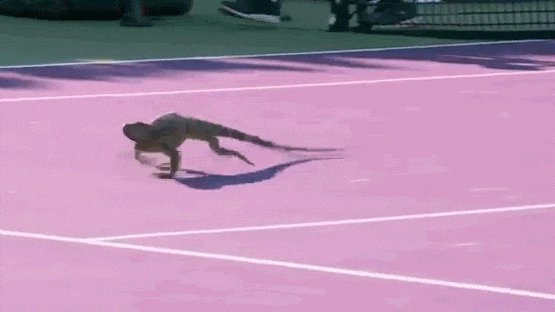 Elimination, miss-n-out, and devil takes hindmost, whatever you call it, the last person out on each lap is out. Also fairly simple, and probably the most exciting to watch. The entire race happens at the back; if you are sitting up front, you are basically just hanging out. You are fine for a lap, maybe two if you are lucky! After a few neutral laps, the starter's gun is fired, and the next lap around is when the pulls start. Since people get pulled right towards the start, it is almost always East Coast levels of traffic to get a spot in the front on the first lap. If you are unlucky enough to be the last person around, your number is called, and off the track you go. Screw it, at least you get extra recovery for the tempo race next.
Congratulations, you are now halfway through the omnium!
I always imagine the tempo as a "baby" points race. There are points every lap, so you don't have to count laps. There are also only points for the first rider. First place gets 1 point on every single lap. Again, fairly simple! Although it doesn't happen often, if a group laps the field, they get a whopping 20 points! This race often plays out with a small breakaway, as anyone sitting more than 5 riders back doesn't usually give a shit what is happening up front, since they are not getting points.
One dab per lap
If you have read this far, congrats on being a huge nerd and learning about the omnium. It's going to get a bit harder (that's what she said) with understanding the points race. Some of you might be wondering how the individual events convert to the omnium race. Is it like golf? Or some other sport more boring than golf? So far each event can give a maximum of 40 POINTS. It's important to understand this when looking at the points race. First place gets 40 points for the scratch, tempo, and elimination second place gets 38, and so on. So, if you get 1st place for each of the first three races, congrats! You are crushing it! You also have 120 points going into the points race. However, if your buddy Stoned Towely Phinney, got 2nd for all 3 races, he has 114 points, and only has to make up 6 measly points in the points race.
The big key here is that points earned in the points race count DIRECTLY towards the omnium. It isn't a stand alone event; the points you get in a points race add directly to your omnium. You can earn points on sprint laps, which award first place 5 points, second place 3 points, third place 2 points, and fourth place gets 1 point. Like the tempo, there are a set number of laps to determine how often the sprints occur, and you can get 20 POINTS for lapping the field. Since you also will probably get a few sprint laps while you are kicking ass to lap the field, lapping the field is like catching the snitch in quidditch. It's a pretty good way to earn hella points. If those rules aren't weird enough, the last lap is also double points.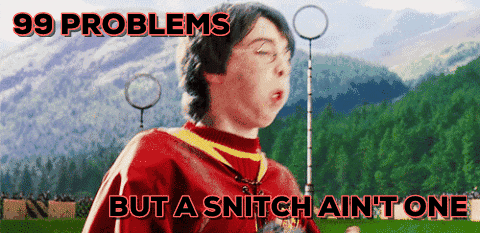 Math. Math is one of my 99 problems.
So, Towely Phinney is only 6 points down. There are probably 73 ways he could get 6 points on you, and I'll let you name one in the comments. So that's it. Now you at least know about the 3 types of points systems that go into the 4 events that make up 1 race in the track endurance realm. Stay tuned for more gifs and probably some more articles.